About Zaihang
1993, Zaihang established as a commercial real estate broker.
1999, Zaihang became the first registered brand in Shanghai for real estate services.
2002, Zaihang published "Retail Property Investment", first textbook of such kind in Chinese.
2003, Zaihang's Babylon Life Plaza won Golden Planning Project Award.
2004, Zaihang launched Shanghai annual property rent index jointly with Shanghai Municipal Commercial Affairs Bureau.
2005, Zaihang's City Power Plaza won Top 10 Commercial Property in Shanghai.
2008, Zaihang whole leased the retail section of Shanghai 2010 EXPO Village.
2010, Zaihang launched a research project on the Chinese outlet industry jointly with ICSC Research and ICSC VRN/IOJ.
Our Services
Zaihang provides creative, insightful and practical solutions for commercial real estate developers, owners, operators and investors.
Our services include, but are not limited to:
- Retail Development Feasibility Analysis
- Site Selection, Market Positioning
- Spatial Analysis, Decision Assistance
- Retail Development Master Planning
- Commercial Real Estate Due Dilligence
- Commercial Real Estate Marketing
- Retail Property Leasing Solutions
- Retail Property Management
- Investment Strategic Consulting
Hot Leasing Projects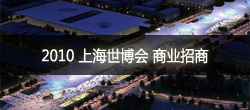 Shanghai EXPO 2010 - EXPO Village
(PDF in English & Chinese)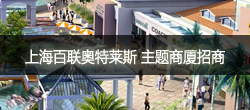 Shanghai Qingpu Outlets - B9 Podium